Welcome to my kitchen open house!  I call it Midnight Beach.  Growing up in San Diego, and then moving away for college, I love and miss the ocean.  I decided to bring it to my Utah home.  This is the color palette for our kitchen.
Black, Dark Dusty Blue, White, Warm Wood, Stainless Steel, Light Blue, Cream, and Dark Chocolate
An inspiration for the scheme came from the black rocks found on the beaches of So. Cal.  While at first glance they appear solid black,
when dry, they have beautiful gray and blue tones.
The color scheme rolls on into the nook as you can see in this photo.
 I actually painted the entire space a light blue but when
mixed with the warmth of the cabinets, it looked ice cold and cheap.
It only took a couple of days before I couldn't stand it enough
and had to repaint the entire space again.
A few years ago I treated myself to this lovely chandelier from
Pottery Barn, it's still one of my favorite pieces of all time.
The fact that it's made from shells doesn't hurt either.
The table is from a local outlet called DEH and the chairs are from Target's Global Bazaar of 2005.
I've just started a collection of Target's Archer Farm spice bottles that are so cute and colorful, I want to leave them out on display.  Over sized Ikea plates and a pitcher sit in a corner on the counter.  Home Depot's stock white subway tiles line the backsplash, thanks to  my hubby Justin and around $350.  That was a huge transformation.  Why the antlers in your kitchen?  My son Luke suggested we dumpster dive when a beloved neighbor moved out and these were in there!  They match my wood perfect and they give a little funky to the space.
Sam's Club had these great blackish brown framed with a gray inside mat so I scooped up four.  The baby still isn't represented on
the photo wall, oops he's two!
 Elements of the Design
White subway tile from Home Depot
Bethany Corian; looks like sand from a beach
Night Sky Corian; black sand beach
Valspar (Lowe's) Mercer Blue; evening sky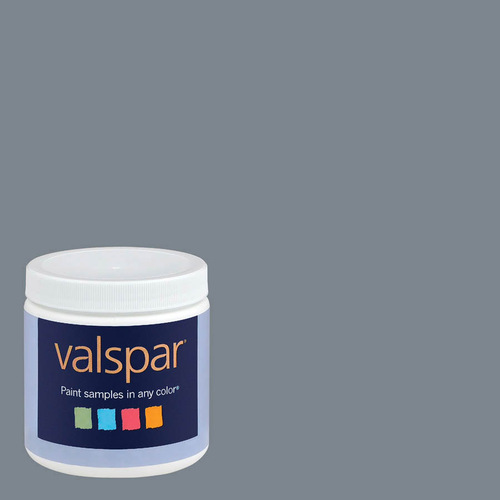 Over sized knobs and pulls from Home Depot; just to dress things up a bit
Ikea Brown Velvet(ish) curtains; a little drama and warmth
Kitchen Deorating Tips:
Be daring
Paint the colors that you love
Dull down the paint a little bit with
black, gray, or brown to be sure it doesn't end up florescent
Think of the feeling you want in the space and design for that emotion
I hope you enjoyed my kitchen open house.  I love spending time in it.  It feels like a cold day at the beach warmed up with a blanket by a bonfire.  It's clean, crisp beachy and just the way I like it.
Linked Up: Funky Junk Interiors, Thrifty Decor Chick