I'm so excited to introduce Lindsay from My Creative Days!  She is going to share this great tutorial on how to Reupholster a chair that she fell in love with.  Check out her blog below: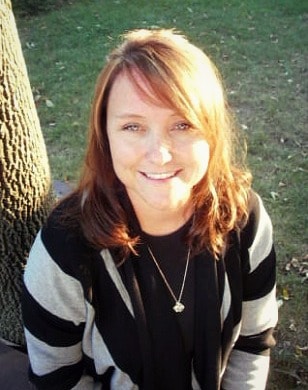 Do you believe in love at first sight? I absolutely do! This past weekend, I fell in love at the first sight of this AMAZING chair ! The wood…. the shape……. the red velvet… (okay, maybe not the red velvet). Hello, Mr. Chair. Where have you been all my life?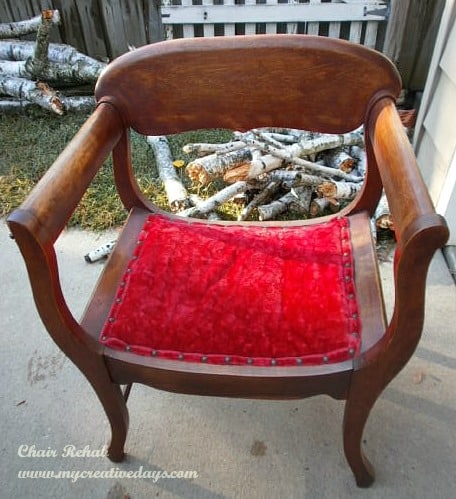 The drab part of the chair was definitely the red velvet seat. I knew that had to go immediately, but I also knew that was the only thing I had to change. Easy makeover (love those)!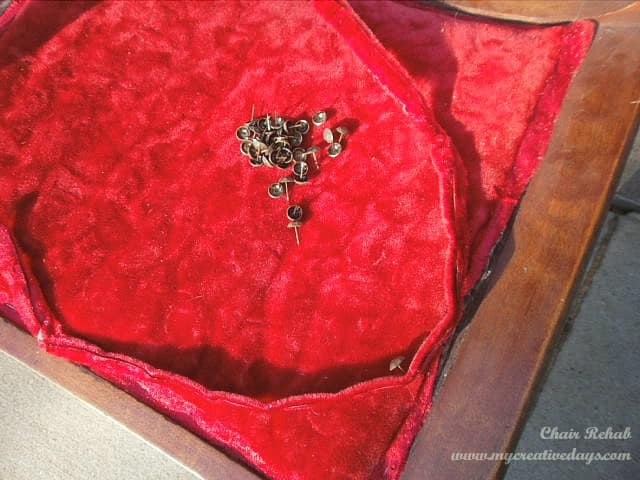 The velvet was stapled on the seat and then it was trimmed with a piece of the same fabric and some upholstery tacks. It was very easy to remove.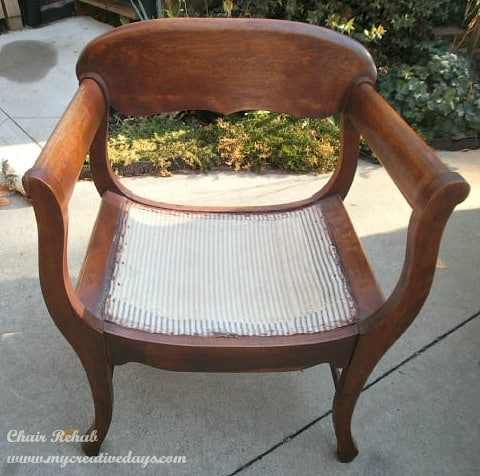 Now, I was left with a small, flat, tired "cushion" inside the seat and ticking fabric on the bottom of the seat. I took the "cushion" off and added some real padding to the seat (I don't have a picture of that, sorry. I used some striped fabric that I found on clearance at Wal-Mart for $1.50/yard! I cut the fabric about 4 inches longer on each side than the red velvet piece I took off (thank goodness I did because it gave me enough fabric for the trimming part you will see in a bit). I put the padding on and then stapled the striped fabric down around the parameter of the seat.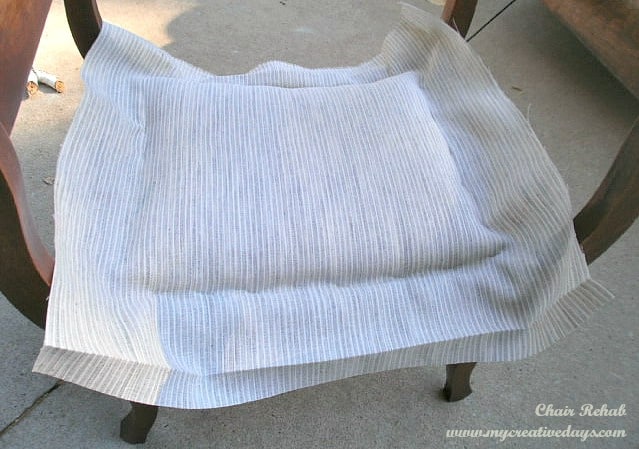 I knew I would have to "cover" the staples somehow, but I did not want to add "trim" to it. I started playing with the excess fabric I had around the staples and was able to find a way to fold the fabric so it made its own "trim"!!
First I folded it in half (like pictured below).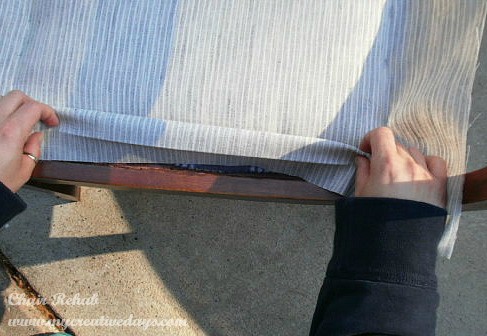 Then, I folded it in half again. Viola – trim to cover the staples!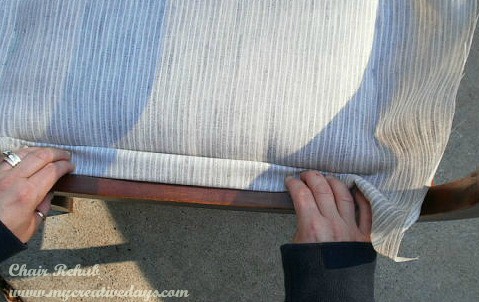 I reused the upholstery tacks (which I loved) to hold it all in place.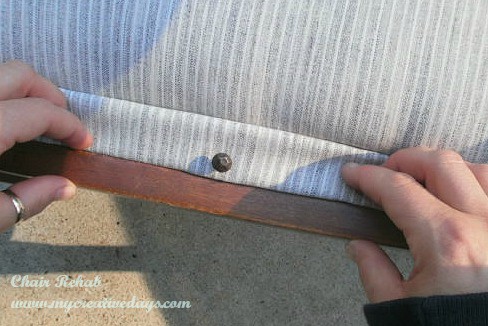 I love the way this seat turned out. The upholstery tacks against the striped fabric is such a great fit.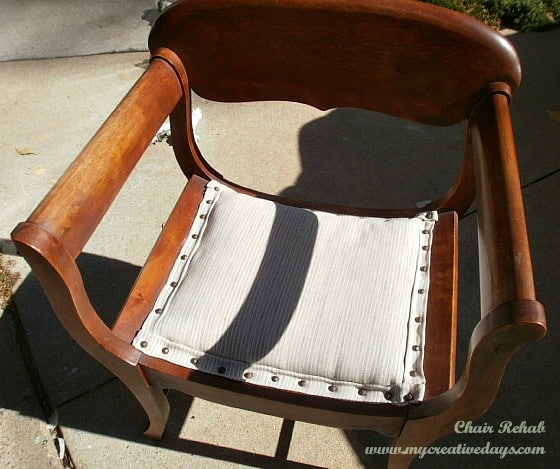 This chair and I were meant to find each other and live happily ever after.  Hopefully I have made you a "love at first sight" believer!
Thanks Lindsay!  I think your chair turned out beautiful.  I love the fabric you chose and the simplicity of the upholstery tacks!
What do you think of Lindsay's chair Rehab?  Tell us in the comments.