I'm excited to share a post that an interior designer friend of mine wrote just for Burlap and Denim readers!  It's about living a simple life with renovated vintage campers.
Design For a Simple Life
by Guest Blogger: Stevie Sharp
 When I decided to become an Interior Designer it didn't take me long to realize that I was going to be the minority as a twenty-one-year-old male. I still haven't figured out if being the minority is an advantage or a disadvantage but there is one thing that I have noticed. Being a male in this industry I tend to be attracted to different projects and think differently about most things.
As we all know most men are very simple this I believe is the reason that I love Minimalist design and a Minimalist living. Just because of the simplicity. I truly believe that there have never been truer words than "Less is more" from the great architect Ludwig Mies Van Der Rohe.
This is idea of simple living is what inspired me to write this article for Burlap and Denim. I have fallen in love with the idea of remodeling old camper trailers. I love the idea of being able to take a small simple space and turn it into something beautiful. I don't believe beauty has to come from a million dollar home. There is nothing more beautiful to me than a space that can spark creativity, make you feel comfortable and as one with your surroundings. What better way to achieve that than a simple beautiful space that you can enjoy the world with. A place that means your family can be together in the beautiful outdoors and also enjoy a space that has beautiful design and provides comfort and everything you need.
The greatest thing about this to me is that it is something that everybody can enjoy. It doesn't take millions of dollars and to a simple man like me is just as wonderful. Don't get me wrong, I still love a big house with great architecture and amazing interior design just as much as the next guy but there is something even more beautiful in something so simple and wonderful that almost anyone can do it. When you can take the money out of it and create something wonderful is when you know have something special.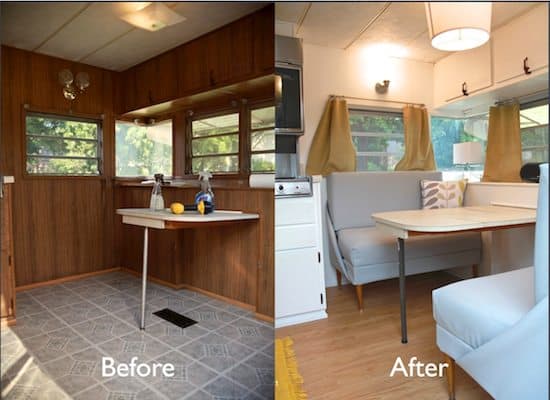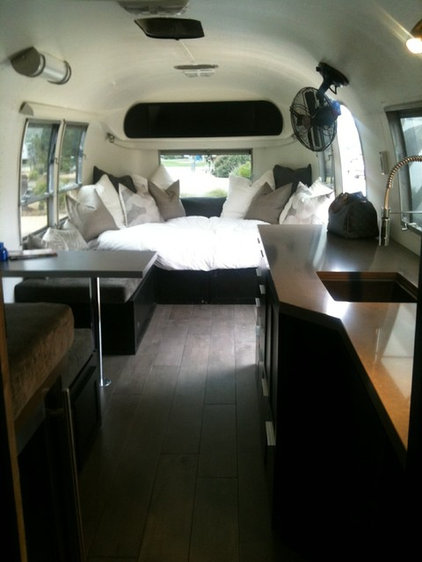 While unfortunately it does take SOME money, the point is you can do it very cheap. I've been looking at used campers and you can get an old camper that has no physical damage for about $1,000 bucks. Yes, most of them are a complete eyesore but that's where the fun comes in. With some paint, a creative eye, some elbow grease and a small chunk of cash you can achieve that beautiful getaway that the family can cherish and use for years and years.

As a poor young married man, my wife and are saving up for our small chunk of cash to get going on ours. We hope to find others who want to do the same. And if you are in need of some design help I know a young designer who would love to help you achieve a small piece of heaven.
BIO:
Stevie Sharp
Interior Designer
801-739-5901
http://www.pinterest.com/steviesharp/
 I currently live in Sandy, Utah with my new beautiful wife. I appreciate and love all design styles but my favorite is rustic modern. I work at Stone Mountain Castings and LMK Interior Design as an intern until I am done with my design degree in a few months.  I love helping clients achieve a space they love. As a young designer with not having years and years of experience I am a cheap hire who brings fresh ideas and a goal to create something that has function, is one of a kind, and most of all has great design. I would love to help anyone I can with any size of budget.